Michael Kors
In 2014, Michael Kors decided to move its e-commerce site in-house after years of working with a third party vendor. Sophia J. Gonzalez worked with Michael Kors to write impactful product descriptions for the site, and now counts the brand as one of her longest standing clients.
Capturing the Voice(s)
From the beginning, Sophia J. Gonzalez specialized in writing for MMK and Men's across all categories: ready-to-wear, shoes, jewelry, watches and handbags. Editorial content for the Michael Kors website reflected a variety of voices in line with all of the brand pillars: MMK, Collection and Men's. The elevated fashion language was concise and current with factual information. While Collection incorporated seasonal quotes from Kors himself, MMK and Men's product descriptions ended with styling tips. These tips were critical, as they helped to drive sales and direct customers to other products.
Below are a few examples that Gonzalez wrote for the site: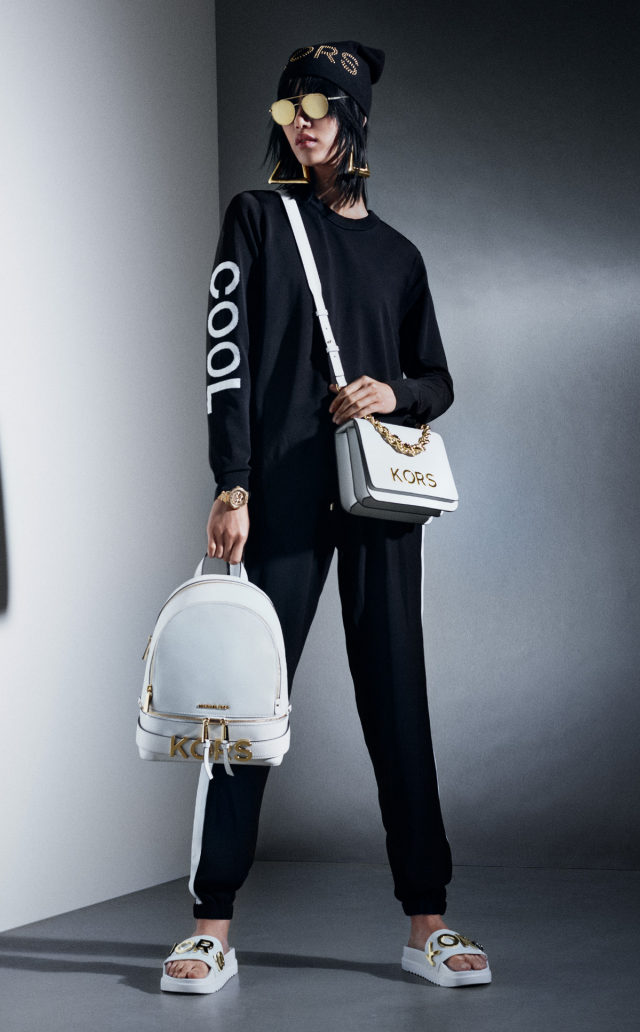 Kors Studded Wool-Blend Beanie
Studded with "KORS" lettering, this wool-blend beanie is the chicest way to keep warm during the winter season. Wear it with everything from graphic shirts to sweaters.
Neon accents, statement "KORS" lettering and mesh construction lend athletic edge to our Brooklyn backpack. Trimmed with leather and a suede bottom, this bag is equipped with side pockets and drawstring bungee cords that offer additional storage. The spacious interior is divided into two main compartments to organize essentials.
Viera Embellished Leather Ankle Boot
Shimmer and shine with the Viera: an ankle boot designed to make a statement. This party-ready pair is embellished with light-catching crystals in a rose motif and set on a soaring stiletto heel. Evoke a lavish mood by wearing yours with a sequined slip dress.
Embellished Tiered Lace Skirt
Crafted from tiers of scalloped lace, this Art Deco-inspired skirt is embellished with sparkling crystals and metallic threads that catch the light with each step. Wear it to parties with heels and a bold lip.
Embellished Leather Belt Bag
On trend and undeniably cool, this belt bag is designed for the modern girl on the go. Punctuated with gleaming hardware and "KORS" lettering, it's crafted from leather with two zip pockets to stash smaller essentials. Adjust the strap to fit around your waist or sling it over your shoulder to carry it cross-body.
All images courtesy of Michael Kors